When you're planning to travel with toddlers, whether by plane, car or public transport, taking along the right products can make your trip fun and easy.
You might be planning your first family holiday, a road trip to visit friends or a long car journey. Here are some ideas for products that have you and your toddler in mind.
They can help to transform your trip by making it more comfortable and easy for you to get from A to B.
1. Grab some delicious snacks for on-the-go
Whether you're running errands or packing for a road trip with your toddler, pack some delicious, toddler-friendly snacks into the nappy bag.
Kiddylicious Strawberry Puffs are a yummy choice for babies from around 7 months +.
These Fruity Puffs are easy to grasp and safe for babies to self-feed, with a hint of real fruit and no artificial flavourings or colourings.
There are three delicious flavours to choose from and they're perfect for snacking on the go.
One TMB community member said, "My 1 year old absolutely loved these strawberry puffs a brilliant finger food and snack while you are out and about".
Find out more about Kiddylicious Fruity Puffs here.
2. Get comfortable with this lightweight car seat
If you're heading out on the road, take the stress out of car travel with the phil&teds Alpha Infant Car Seat.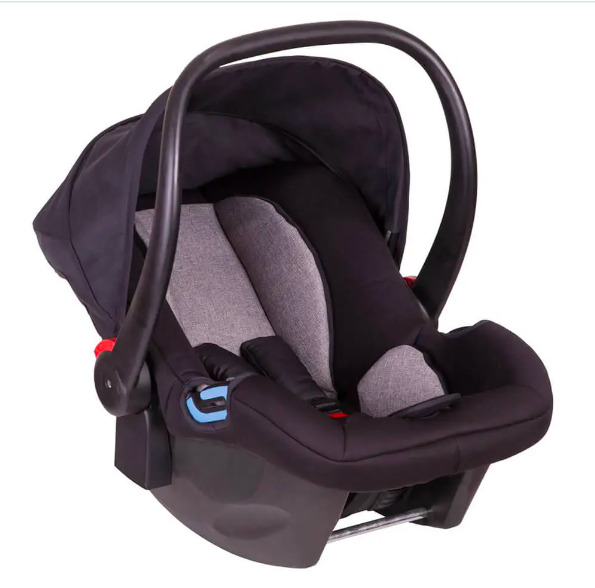 The alpha is extra safe, utilising a 5-point safety harness and chest clip with a removeable padded liner for newborns. While it's super lightweight and easy to install, it's also extremely sturdy and durable, too.
A TMB community member said, "The click and go function is innovative, clever and simple. Transporting bub has never been easier".
Read more about phil&teds Alpha Infant Car Seat here.
3. Be ready for anything with the Skip Hop Pronto Changing Station
Out and about? Stay organised with this portable clutch, perfect for travelling.
The Pronto Changing Station has everything you need to change anywhere – including a detachable extra wide changing pad with a "pronto pillow" that cushions your baby's head.
It can hold up to four large nappies, creams and other products. There's plenty of space for your wallet, keys, phone and other personal items, too. It even has a translucent baby wipes case.
It's large enough to keep everything organised and small enough to store in your day bag or keep in your pram basket.
Find out more about the Skip Hop Pronto Changing Station here.
4. On-the-go skin care for little ones
Mustela's 2-in-1 Cleansing Gel is a combined hair and body essential for babies and children.
Save space in your bag with this daily gel cleanser. Its gentle formula enriched with Avocado Perseose is easy on your little one's skin and scalp.
One of our TMB community members said, "The gel is so gentle on their skin, and also helped with their cradle cap. I now use it on my newborn and wont look back".
Read more about the Mustela 2-in-1 Cleansing Gel here.
5. Take a lightweight, portable stroller
Designed for your daily adventures and exciting excursions, the UPPAbaby MINU offers modern conveniences in a portable, lightweight stroller. Go where you want, how you want – there's nothing extra holding you back.
This stroller, ideal for all kinds of family travel, has:
One-handed, one-step fold – you can even hold a baby in your other arm while folding the stroller.
Large, easy-access basket – store everyday essentials, a nappy bag and any extras you pick up along the way.
Extendable, UPF 50+ Sunshade to shield your child from harmful UV rays, allowing baby to stay outside and safely enjoy the sunshine
A roomy and comfortable seat that holds up to 23 kg.
Smooth Strolling – all-wheel suspension creates a more comfortable experience for both you and baby.
Multi-position Recline that allows your child to lie comfortably for a nap or sit upright to take in the sights.
And at just under 15 lbs, you can bring the MINU wherever life takes you thanks to the built-in carry handle and shoulder strap. It also conveniently tucks away in its included storage bag when not in use.
Find out what other parents think of the UPPAbaby MINU stroller here.
6. Easy and convenient snooze time!
The BabyBjorn Travel Cot Light is perfect for trips away. It's easy to set up – simply lift out of the travel bag and the legs unfold automatically. No loose parts or attachments required, and can be folded away and stored just as easily.
The Travel Cot Light is ideal as a stable and study travel cot to use at home or on trips.
A TMB community member said, "I love how easy this travel cot it to assemble and close, It's like magic. Easy to store away when not in use. Me and my husband travel a lot especially in England. So this travel cot is very handy and it fits easily in the car boot".